Most companies would cease to exist in an instant without workers.  They are the hands, the eyes, and the hearts of almost any business.  Workers, whether in the form of contractors or employees, can be the greatest assets, and greatest challenges, of any given company whether situated in the Kansas City metropolitan area or beyond.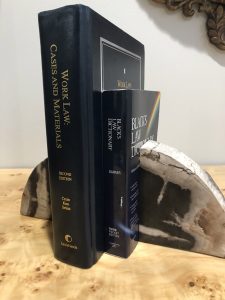 Some of the most difficult decisions pertaining to workers surround their hiring, classifying, and firing.  Each of those decisions should probably accompany the advice of legal counsel, which smaller businesses may not have access to inside of their organizations.  The decision-makers of smaller companies ought to strongly consider reaching out to outside legal counsel to receive advice in advance of making these significant employment decisions.  The consequences of hiring a worker without proper paperwork or procedures, misclassifying a worker, or wrongfully discharging an employee can be severe.
Employment laws are numerous, and they exist at both the state and federal levels.  Some of the better-known federal employment laws are listed below:
Title VII of the Civil Rights Act of 1964
Americans with Disabilities Act (ADA)
Family and Medical Leave Act (FMLA)
Age Discrimination in Employment Act (ADEA)
Fair Labor Standards Act (FLSA)
Equal Pay Act
Occupational Safety and Health Act (OSHA)
Uniformed Services Employment and Reemployment Rights Act (USERRA)
The states of Kansas and Missouri each have additional employment laws.  Employers within the Kansas City metropolitan area may wish to familiarize themselves with the Kansas Human Rights Commission, the Missouri Commission on Human Rights, the United States Equal Employment Opportunity Commission (EEOC), the Kansas Department of Labor, the Missouri Department of Labor, and the United States Department of Labor.
Kincaid Business & Entrepreneurial Law, LLC ® frequently comes across employment law matters concerning workers or companies located in the Kansas City metropolitan area or in other locations across the states of Kansas and Missouri.  This law firm has represented or advised both employers and employees.
Below is a representative sample of our employment law capabilities:
Classify workers as employees or independent contractors and develop associated agreements such as employment agreements and independent contractor agreements
Counsel on restrictive covenants, including non-competition (a/k/a non-compete), non-recruitment/non-poaching, and non-solicitation clauses and agreements
Advise on breach of contract issues, including breach of implied contract
Represent employees and employers in administrative charges of workplace discrimination and employment litigation, whether at the state or federal level
If you would like to make an appointment with Kincaid Business & Entrepreneurial Law, LLC ® regarding an employment law matter, please feel free to conveniently schedule with us here.  You may also wish to read more about an associated area of law, business law, on our website.