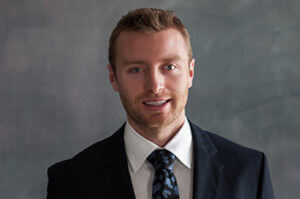 A Kansas City area native, Matthew T. Kincaid is a versatile business attorney licensed to practice law in the states of Kansas and Missouri as well as the United States District Court for the District of Kansas, the United States District Court for the Western District of Missouri, and the United States Court of Appeals for the Tenth Circuit.
Matt attended the University of Kansas, where he earned a B.A. with a double major in economics and psychology, an M.B.A., and a J.D. with a certificate in business and commercial law.  He also studied abroad at the Universidad de Costa Rica and the Ecole supérieure de Commerce de Clermont-Ferrand.
Prior to founding Kincaid Business & Entrepreneurial Law, LLC, Matt was an attorney at two well-known law firms in the Kansas City metropolitan area.
In addition to his law practice, Matt is an educator as well as a student.  He is a lecturer of business law at the University of Kansas School of Business and a former adjunct professor at the University of Missouri – Kansas City School of Law.  Matt's student endeavors are focused on learning the Spanish language, one of the top three languages of the world, and he intends to incorporate the use of Spanish into his law practice within the 2018 calendar year.