Real estate has been around since the beginning of the world, and it isn't going anywhere anytime soon.  Its variations are manifold: commercial, residential, industrial, agricultural, and more.  While some of the modern technology companies may have demonstrated an ability to prosper without a physical presence, many if not all of these companies have founders, employees, or contractors working in shared spaces (commercial real estate) or out of their homes (residential real estate).  Remote work has not eliminated and will not eliminate the need for real estate—it has just rebalanced the demand across the different types.  The use of real estate evolves concurrently with the evolution of our society and available technology.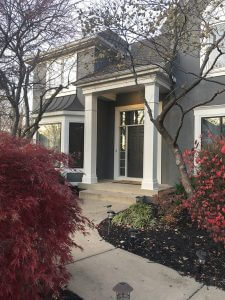 People and businesses participate in real estate markets in different ways.  There are owners or investors, who often don't occupy their real estate but rent or lease it to others; renters, or people or companies who lease any given type of property for a fixed period of time (usually months or years); developers, or people who develop and improve raw land into properties with greater utility; renovators, or people who undertake an effort to refurbish properties to make them more attractive or functional to the consuming public; and facilitators, or professionals who participate in the purchasing, leasing, selling, or exchanging of real estate, such as real estate attorneys or real estate agents.
Real estate tends to involve large dollar amounts whether viewed from the lenses of commercial tenants, residential investors, homeowners, or agricultural owner-operators.  Real estate is not like stocks of publicly traded companies that can be bought and sold for a mere few dollars in a matter of seconds.  Real estate usually involves—at a minimum—tens of thousands of dollars and a slew of facilitators working together to evaluate or close the transaction.  Real estate transactions take time to complete.  Utilizing the services of an experienced real estate attorney, a worthwhile engagement given the amount of money and complexity customarily involved, can make the difference between getting a good deal and getting a bad deal, or being appropriately protected and being subjected to extensive risks and liabilities.  An experienced and thoughtful real estate lawyer is also capable of educating his or her client along the way.  This law firm believes that educated (or informed) clients make better decisions with respect to real property investments and otherwise.
It is important to note that there is no official designation or credential of "real estate lawyer" or "real estate attorney" offered by the states of Kansas or Missouri or the cities of Overland Park, Olathe, Lee's Summit, etc.  Licensed attorneys who practice law in these states and cities may choose to engage or not engage in real estate-related work.  Clients and prospective clients seeking to hire legal counsel for real estate transactions, real estate litigation, real estate disputes, or general real estate advice should take time to ensure (among other things) that the attorney or attorneys under consideration regularly practice and/or have sufficient experience in the field of real estate law.
This law firm is routinely engaged to advise new or existing clients on real estate matters throughout the Kansas City metropolitan area and across the states of Kansas and Missouri.  Current and former clients include business owners, contractors, subcontractors, investors, families, married couples, non-married couples, single individuals, trustees, and homes associations.
Below is a representative sample of our real estate law capabilities:
Draft, review, and revise leases, amendments, warranty and quitclaim deeds, and special warranty deeds for single-family residences, condos, agricultural properties, raw land, owner-occupied buildings, and other commercial properties
Negotiate and/or redline proposed changes to lease documents for commercial tenants considering leasing office or retail space
Facilitate purchases, sales, and 1031 exchanges of commercial, residential, recreational, and agricultural properties
Assist with landlord matters, and advocate for landlords in commercial or residential disputes
Create term sheets, letters of intent, purchase and sale agreements, and disclosure documents
File and defend claims and lawsuits in the state courts of Kansas and Missouri, including causes of action for partition, trespass, breach of covenants of title and warranty, specific performance, unjust enrichment, negligent misrepresentation, fraudulent misrepresentation, and breach of contract
Advise homeowners without real estate agent, Realtor, or broker representation in for sale by owner (FSBO) transactions, focusing on sales of homes in Johnson County, Kansas
Prepare estoppel certificates in connection with prospective purchases of commercial properties
Analyze issues of title, including the review of title commitments, pro-forma title policies, and title insurance policies generated by title companies as well as title objections and affidavits
Transfer and retitle properties owned individually to LLCs or revocable trusts
Review documents in association with closing (inclusive of closing statements) and advise buyers or sellers accordingly
Work with register or recorder of deeds offices in Kansas and Missouri counties, including filing documents and retrieving electronic copies of filed or recorded documents
Counsel on Kansas lis pendens issues and Kansas real estate sales validation questionnaires
Review surveys and easements whether in association with a purchase, sale, or lease of real estate, or a real estate disagreement
Draft cohabitation and other agreements for non-married couples purchasing real estate together
Review agreements and proposed agreements for contractors, subcontractors, and homeowners with respect to construction projects or improvements
Prepare and advise on lease termination agreements (typically in connection with early lease terminations) for landlords or tenants
Review declarations, articles of incorporation, and bylaws (and associated amendments) for and on behalf of homes associations as well as individuals and families seeking to purchase a property in a particular neighborhood
If you would like to make an appointment with Kincaid Business & Entrepreneurial Law, LLC ® regarding a real estate law matter, perhaps for one or more services identified above, please feel free to conveniently schedule with us here.
You may also wish to read more about subsidiary real estate practice areas, purchasing or selling real estate, advising on real estate disputes, reviewing residential leases, and reviewing commercial leases on our website or visit our blog and read about real estate related topics such as the enforceability of attorney's fees clauses in Kansas commercial leases.