In our last blog post, we wrote about the relationship between deeds and real estate contracts, explaining the merger doctrine. After reading that post, you now understand that the particular language of a real estate contract and the subsequent deed of conveyance is of utmost importance. Getting a professional to prepare those for you, as well as other related documents, would be a wise decision. When evaluating who that professional ought to be, the question becomes, "Should I hire a lawyer or a real estate agent to sell or buy my home?"

Attorneys are routinely asked to represent clients with the sale or purchase of their single-family residences. This is because many of us are experts in real estate law, contract law, and contract negotiation. It is also because some clients want the freedom to negotiate on their own the purchase or sale price of their property, make use of Zillow or other user-friendly platforms to locate or market their property, and exercise a greater degree of control as to what is happening with their property and knowledge as to when. After all, a person's home is often his or her most significant economic asset.

Let us take a look at just a few of the reasons either a real estate agent or a real estate lawyer could be the better professional to help you sell or purchase your home.

On the selling (a/k/a "listing") side, if you are skilled in the areas of marketing and sales and have a keen sense of what your current property is worth, you could be an excellent candidate for using—and benefitting from—an attorney to help you sell your home. Spare yourself the burden of paying a hefty commission for expertise that you may not need. Those who do not come from a marketing or sales background (or who have not acquired those skills elsewhere) may struggle to target and attract the right buyer pool and then to make the sale when a qualified prospect comes in the door. Similarly, those who are unaware of real estate values and unable to find information about market comparables may find it difficult to know how to correctly price their home. These people may be well suited to hire a real estate agent.

On the buying side (which can confusingly be known amongst real estate agents and brokers as the "selling" side), if you are someone who knows how to find homes online and determine fair market value, you could be better off, and potentially happier, engaging an attorney to handle the paperwork aspect of the purchase transaction as opposed to ceding the majority of the home purchase process over to a real estate agent. You may understand better than any real estate agent your unique preferences and requirements when it comes to the features and location of your ideal home. Those who need or want someone to drive them around town for showings, distribute emails with property listings, or provide them with data about property values might be better off using a real estate agent. Buyers who need assistance with identifying desirable features in a home could likewise benefit from the guidance of a real estate agent.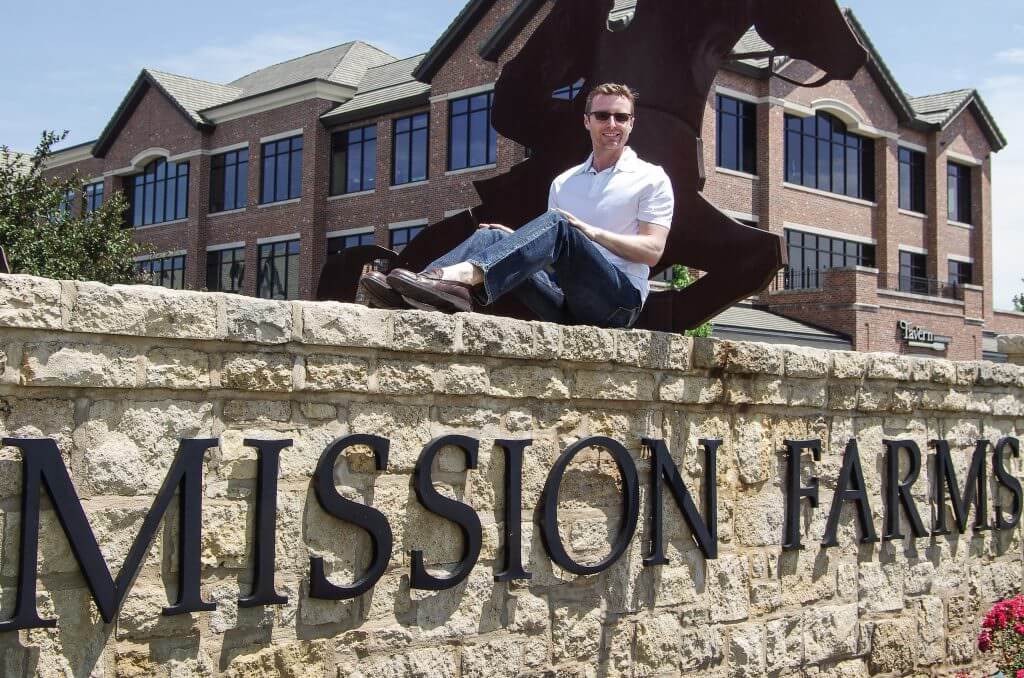 One of the huge benefits to engaging an attorney to work with you on the purchase or sale of a home is that, if there were to be a problem or a complication, the attorney is already up to speed and at your service. He or she could jump right in and get straight to work on resolving the issue. This particular author can draw upon personal, first-hand experience here, harkening back to the time just before he earned his Kansas law license. In 2012, when buying his first home, the buyer and the seller came to a disagreement due to a partially unknown, outstanding payment obligation pertaining to the property. The buyer requested that the contract be cancelled, and the seller refused. It was clear that there would be no easy path forward. At that time, the buyer's real estate agent said, "Matthew, I think it's time to get the opinion of a real estate lawyer." The tension, and disappointment, was palpable. While his agent was respected in his field, and enjoyed a good relationship with his client, he was not an expert in determining whether or not one party had breached the real estate contract or how to handle the legalities of the payment obligation. It was an eye-opening and enlightening experience, tailor-made for a budding attorney.

In the experience of this law firm, problems or complications arise with alarming frequency when purchasing or selling homes. Here are but a few: buyers threaten to walk; sellers threaten to retain security deposits or earnest money deposits; properties are or become tied up in probate court; unmarried partners disagree about rights; owners (titleholders) experience internal conflict; liens are placed on the property; tenants living in the home do not want to vacate; appraisals turn out to be less than the contract price; banks are no longer willing to lend; and disclosures turn out to be inaccurate. Some or even all of these situations can be made worse when not addressed immediately, which is hard to do if a lawyer is not already involved.
The decision of whether to hire a real estate agent or a real estate attorney to help you buy or sell your home is an important one. Given the wide variance of individuals' skills and needs, and the uniqueness of each particular situation, there is no universally correct approach. Real estate agents and real estate attorneys bring different, valuable skill sets to the table. There could even be situations in which the prudent decision is hiring both an agent and an attorney.

For some people, hiring an attorney is the preferred avenue.  Here at Kincaid Business & Entrepreneurial Law, LLC ®, we enjoy advising families, homeowners, entrepreneurs, and investors about their real estate purchases or sales.  Writing real estate contracts and other legal documents, resolving real estate disputes, and providing legal guidance for homeowners or homebuyers is something we do regularly.  Please contact us at 913-735-7707 or schedule with us online if we can be of service to you, your business, or your family. You may also wish to read about Kansas residential lease agreements on our blog or visit subsidiary real estate law practice area pages such as purchasing or selling real estate or advising on real estate disputes.

Matthew T. Kincaid